Gymnastic Association of Texas Officers
James Jeffers, Chairman of the Board
Responsibilities
Chairman of the Board - Oversees all GAT operations.
About
James has served on the GAT Board since 1996; Chairman of the Board since 2005 and Trade Show coordinator 2002-2018. He has been married to Robin for 30 years and has two grown sons that are also happily married. James and Robin began operations as J&R Gymnastics in New Braunfels in June 1990, added the Seguin club in January 1992, and the San Marcos club in 2007
Contact
Email: james@jandrgymnastics.com
Cheryl Cupples, Education Director
Responsibilities
Plans all GAT seminars and education programs (that are not done through USAG), selects speakers, and plans new courses.
Personal
Cheryl Cupples was a competitive gymnast in Texas for ten years. She began coaching for Magic Circle Gymnastics at age 15.
Cheryl attended her first GAT in 1992 and has served as a clinician for GAT since 2005. In 2007, she joined the GAT board as an appointed awards committee member. In 2009 Cheryl began working with Cheryl Jarrett on education and in 2011 had the honor to take on the full responsibility of Education Director for GAT.
Cheryl has a bachelor's degree in education from Houston Baptist University. She has been married to her wonderful husband Chris since 2000 and has three beautiful children.
Contact Info
Email: ccupples2@hotmail.com
John Basel, Financial Advisor
Responsibilities
Maintains the books.
About
He has been the GAT Financial Advisor since 2000, a gym owner since 1992, former gymnast, coach, FIG Brevet Judge, and parent of two former gymnasts. MBA from SUNY Buffalo, 1980, where he headed the gymnastics club and the local men's judges association. Currently married to the love of his life and living in Spring, Texas and has been in the process of retiring for the last five years.
Contact Info
Email: basgac@hotmail.com
Beth Gardner, ITP 101 Director
Responsibilities
Directs, Authors, and Presents the ITP 101, ITP 103 and ITP 601 programs, and Speaker for Preschool and Recreational, Special Needs and Men's gymnastics Classes.
Personal
Beth is a 1983 graduate of Texas A&M University, and has owned Heart of Texas Gymnastics located in Temple, Texas since 1999. She has an extensive background specializing in preschool, recreational, special needs and men's gymnastics. She has authored, co-authored and directed GAT Instructor Training Programs since 1998. She is a National Instructor and clinician for USA Gymnastics, and author for the R102 Hands-on Training School Age, and the R301 Brain & Body. Her articles, appearing in Technique Magazine, and her publications include topics covering preschool and boys' gymnastics.
Awards received include: GAT Distinguished Service 2003, The View Remarkable Women 2005, GAT Distinguished Service 2007, USA Gymnastics National Instructor of the Year 2012, Temple Education Foundation All Star Award 2013, GAT Life Member 2014, Bell County Judge and Commissioners' Committee on People with Disabilities 2015.
Contact
Heart of Texas Gymnastics
6110 S. General Bruce Drive
Temple, TX 76502
(254)939-0737
Annette Thomas, ITP 102 Program Director
Responsibilities
In charge of directing the ITP 102 program.
Personal
Annette was the very first, the original instructor, of the GAT Instructor Training Program (ITP) and co-authored the text for that program. She served numerous times as clinician at GAT Conventions, and served as clinician at the 1998 and 1999 KAT/MELPD program at the USA Gymnastics National Congresses. Annette is program director and, for the past 13 years or so, events coordinator at Capital Gymnastics, touching the lives of many young gymnasts in Texas. She has taught and coached gymnastics for over 20 years.
Brian Smith, Men's Program Coordinator
Responsibilities
ITP-Boys 1 & 2 Creator, Director, Co-Author, and Co-Speaker; Video Productions Specialist; Liaison between the GAT Board/Committee and the Texas Men's Program / Men's State Chairman.
Professional
Brian has been actively involved in gymnastics for over 20 years. He is currently the head coach at Lone Star Gymnastics; which is based out of Fort Worth, Texas. Brian looks forward to continuing and growing his career in gymnastics building not only strong, championship gymnasts, but also athletes that grow up to be champions in their own lives. In these diligent strides as a coach and mentor he continues to give back to the community.
Personal Philosophy:
One learns from success, but learns more from their failures. When you fall down, stand up again even taller than before. Live life with no regrets.
Contact information:
E-mail: BrianLSGTeam@yahoo.com
Phone: 817-312-2344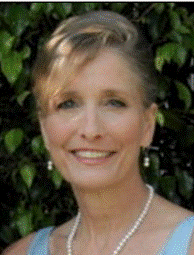 Vicki Miller, Convention Coordinator
Responsibilities
Works closely with the Education Director to coordinate speakers, works with hotel management to coordinate onsite convention facility for all events, coordinates scheduling of av equipment for speakers, and other details of convention.
GAT Involvement
10 years Convention Coordinator
4 years Registration Coordinator
3 years Parent Volunteer
Personal
Three children and nine grandchildren
ISR (Infant Swimming Resource) Survival swim instructor for children 6 months to 6 years
Retired high school technology teacher and department chair for CTE
Contact Info
Email: convention@gatx.org
Georgia Miller, Registration Coordinator & On-Site Coordinator
Responsibilities
Responsible for developing the online registration sites, maintaining our various social media sites, and creating the registration packets our attendees receive. She strives to offer the best customer service possible to all of our attendees.
About
Georgia has been working with GAT since 1999, serving as registration director. In 2007, Georgia, seeing a void in frontline staff training, developed the ITP Office Program for GAT. As Executive Assistant to the Superintendent of Round Rock ISD, she knows the importance of great customer service in dealing with customers.
You'll find Georgia in the registration area during GAT or passing out wrist bands during the breaks for our banquet on Saturday. So make sure you come say HELLO!
Contact Info
Email: gatxreg@yahoo.com
Brandi Wren, Board Member
Responsibilities
Responsible for coordinating the National Honor Awards Ceremony at GAT.
About
She serves as the Awards Chairperson. She is the Highland Park High School Varsity Girls Gymnastics Head Coach, Highland Park Middle School Gymnastics Head Coach, a National Superior rated USAG Acrobatic Gymnastics judge, and teaches Physical Education in Dallas, Texas.
Brandi is happily married to her wonderful husband, Andrew. They have two beautiful children, Easton and AnnaBelle.
Ellen May, ITP-T&T Director
Responsibilities
Responsible for creating the GAT Newsletters quarterly, along with gathering all the information. Also, responsible for creating and directing the T&T program at GAT.
About
Derrick Atherton, Trade Show Coordinator
Responsibilities
Trade Show Coordinator – Solicits businesses to attend our trade show where they can introduce goods and services that will benefit our members. Income from the trade show area enables GAT to keep member registration prices low.
Contact
Email: derrick@maximumathletics.net or phone Derrick Atherton at 936-446-6388.
Board Member Nominations
Wondering how you can get involved? Join the GAT Board. If you have any questions, please contact James Jeffers.